Managing Rheumatoid Arthritis During a Global Pandemic
---
Sponsored By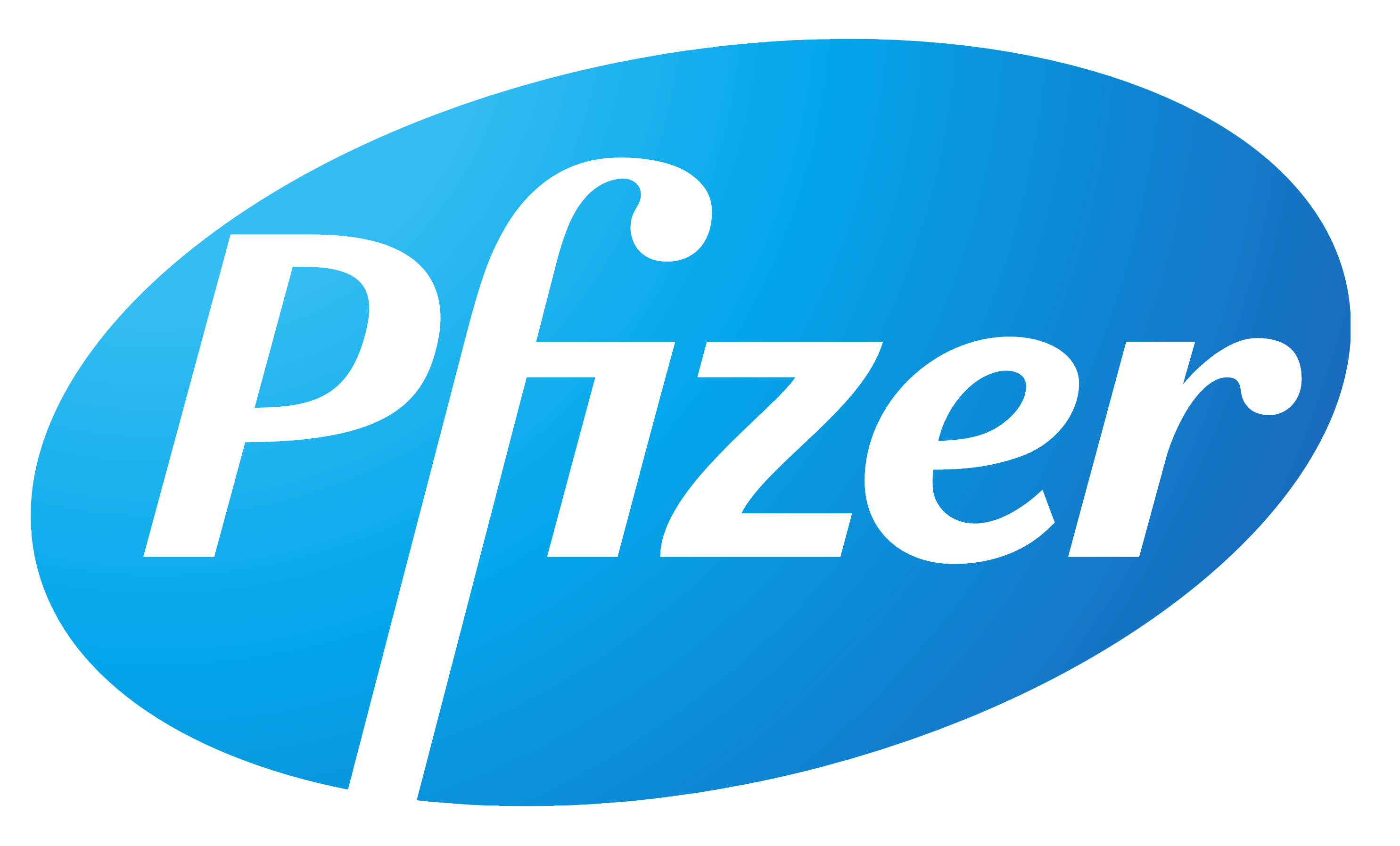 Dr. Michael Smitherman has been compensated by Pfizer for this article.
For people who live with moderate to severe rheumatoid arthritis (RA), a chronic inflammatory disease of the joints, finding a disease management plan to help them navigate their day-to-day life can be crucial for their physical health. Doctors and care teams play an important role in helping people living with moderate to severe RA learn about different prescription treatment options and how to partner with their rheumatologists to manage their condition.
During this global pandemic, many people living with RA have had to work with their doctors to adjust how they continue to manage their disease. Even something that was previously as routine as scheduling an appointment with a doctor may have changed substantially, with telemedicine (virtual patient/doctor meetings) being utilized more and more. While many doctors and patients have embraced telemedicine options, these platforms have presented new challenges for others.
The Mighty talked to Dr. Michael L. Smitherman, a rheumatologist from Roswell, Georgia, about his experience and approach to working with patients with moderate to severe RA to manage their condition.

How do you encourage your patients to speak openly about living with RA?
Communication is key. The most important thing I try to express to my patients is to be honest about their experience and open about what they may find challenging on a daily basis due to their symptoms of moderate to severe RA. These discussions give me greater insight into their disease management goals and can help us form an appropriate treatment plan. If my patients are not communicating openly with me, I cannot fully understand if there is a problem that may require further examination or possible therapeutic changes.
Why are you so passionate about encouraging people living with RA to speak up about their experience and goals?
When I was growing up, my grandmother had RA. Even though she was placed on treatments available at that time, she still experienced a great deal of joint pain and joint damage over time.
Seeing my grandmother living with RA was instrumental in me becoming a doctor and then specializing in rheumatology. Those memories encourage me to work with my RA patients to help them manage to the best of their ability without feeling too limited. My early exposure to chronic inflammatory illness still impacts a lot of the decisions I make today as a physician. The experience also serves as a reminder to listen to patients and empathize with them since I saw my grandmother navigate many of the same challenges.
During the coronavirus pandemic, how do you encourage your patients to speak openly and help manage their RA? Has telemedicine impacted the way you provide care?
It's important that we continue to provide quality patient care during this time while keeping ourselves and our patients safe. Telemedicine could offer a way to provide care for RA patients during this time – especially if their condition is stable. First, I ensure patients are comfortable with telemedicine appointments. While there are some things that are more challenging to evaluate virtually when you cannot touch and feel the joints, I'm still able to do a joint exam, see one's flexibility and evaluate if someone has inflammation in their joints.
That being said, telemedicine may not be a good fit for everyone. If someone is having an RA flare or has further needs, then encouraging them to visit their doctor in person may be preferable, as long as everyone follows the latest health and safety guidelines.
What would you tell a patient with RA who is unsure of what to expect during a telemedicine appointment? What steps can they take to prepare?
I recently had a telemedicine visit with one of my patients, Alison, who treats her moderate to severe RA with XELJANZ® (tofacitinib). XELJANZ is an oral medication for adults with moderate to severe RA in whom methotrexate did not work well enough or cannot be tolerated.
XELJANZ is a pill that can be taken with or without methotrexate. When prescribing XELJANZ, I always review the side effects, some of which can be serious, and explain that XELJANZ has a BOXED WARNING. I also discuss the type of monitoring and lab work that would be needed before and during treatment.
Alison and I both considered her appointment a successful telemedicine visit. She realized how important it is to speak up to make the most of our virtual time together and we were able to address her questions. It's always helpful for patients to come prepared to any appointment, virtual or in person, with questions or concerns for us to discuss. My goal is to help my patients manage their RA in ways that work best for them.
Knowing that each patient is different, how do you help people with moderate to severe RA manage expectations about their symptoms once they've started treatment with XELJANZ?
I try to help my patients have realistic expectations about when they may see their RA symptoms improve. Some people taking XELJANZ may see improvement as early as a few weeks. For others, it may take three to six months to see a reduction in their RA symptoms. Individual results may vary.
Is there anything you would like to add about why it's important for patients and doctors to continue working together on a disease management plan?
While it's important to keep the coronavirus in mind, RA patients don't necessarily need to change their disease management plans during the pandemic.
To learn more about XELJANZ, visit XELJANZ.com/RA. You can also hear about Alison's story and her partnership with Dr. Smitherman, along with more real XELJANZ patient stories here. Alison has been compensated by Pfizer in the past to share her story.
IMPORTANT SAFETY INFORMATION 
The safety information below applies to all marketed formulations of XELJANZ. Specific risks associated with certain dosing is noted.
Serious Infections. XELJANZ can lower the ability of your immune system to fight infections. Do not start taking XELJANZ if you have any kind of infection unless your healthcare provider tells you it is okay. Serious Infections have happened in people taking XELJANZ. These serious infections include tuberculosis (TB) and infections caused by bacteria, fungi, or viruses that can spread throughout the body. Some people have died from these infections. Your healthcare provider should test you for TB before starting and during treatment with XELJANZ. 
Before and after starting XELJANZ, tell your doctor if you have an infection or symptoms of an infection, including:
Fever, sweating, or chills

Cough

Blood in phlegm

Warm, red, or painful skin or sores on your body 

Burning when you urinate

Urinating more often than normal

Muscle aches

Shortness of breath

Weight loss 

Diarrhea or stomach pain 

Feeling very tired
Increased risk of death in people 50 years of age and older with rheumatoid arthritis who have at least 1 heart disease (cardiovascular) risk factor and who are taking a higher than recommended dose of XELJANZ/XELJANZ XR. The recommended dose in patients with rheumatoid arthritis and psoriatic arthritis is XELJANZ 5 mg twice daily or XELJANZ XR 11 mg one time each day.
Cancer. XELJANZ/XELJANZ XR may increase your risk of certain cancers by changing the way your immune system works. Lymphoma and other cancers, including skin cancers, can happen. Tell your healthcare provider if you have ever had any type of cancer.
Higher dose.  People taking the higher dose of XELJANZ (10 mg twice daily) or XELJANZ XR (22 mg one time each day) have a higher risk of serious infections, shingles, or skin cancers.
Immune System Problem. Some people who have taken XELJANZ with certain other medicines to prevent kidney transplant rejection have had a problem with certain white blood cells growing out of control (Epstein Barr Virus–associated post-transplant lymphoproliferative disorder).
Blood clots in the lungs (pulmonary embolism, PE), veins of the legs (deep vein thrombosis, DVT) and arteries (arterial thrombosis) have happened more often in patients with rheumatoid arthritis who are 50 years of age and older and with at least 1 heart disease (cardiovascular) risk factor taking a higher than recommended dose of XELJANZ/XELJANZ XR. Blood clots in the lungs have also happened in patients with ulcerative colitis. Some people have died from these blood clots.  
Stop taking XELJANZ and tell your healthcare provider right away if you have any signs and symptoms of blood clots such as sudden shortness of breath, difficulty breathing, chest pain, swelling of a leg or arm, leg pain or tenderness, or red or discolored skin in the leg or arm.
Tears (perforation) in the stomach or intestines. Tell your healthcare provider if you have had diverticulitis (inflammation in parts of the large intestine) or ulcers in your stomach or intestines. Some people taking XELJANZ can get tears in their stomach or intestine. This happens most often in people who also take nonsteroidal anti-inflammatory drugs (NSAIDs), corticosteroids, or methotrexate. Tell your healthcare provider right away if you have fever, stomach-area pain that does not go away, and a change in your bowel habits.
Serious allergic reactions can occur. Stop using XELJANZ and call your healthcare provider right away if you have swelling of your lips, tongue, throat, or get hives.
Changes in certain lab test results. Your doctor should do blood tests to check your white and red blood cells before and while you are taking XELJANZ. Your doctor should also check certain liver tests. You should not receive XELJANZ if your lymphocyte count, neutrophil count, or red blood cell count is too low or your liver function test levels are too high. Changes in lab test results may cause your healthcare provider to stop your XELJANZ treatment for a time. Your cholesterol levels should be checked 4 to 8 weeks after you start receiving XELJANZ.
Before you use XELJANZ, tell your healthcare provider if you:
Are being treated for an infection, have an infection that won't go away or keeps coming back, or think you have symptoms of an infection 

Have TB, or have been in close contact with someone with TB, or were born in, lived in, or traveled where there is more risk for getting TB

Have diabetes, chronic lung disease, HIV, or a weak immune system. People with these conditions have a higher chance for infections

Live or have lived in certain areas (such as Ohio and Mississippi River Valleys and the Southwest) where there is an increased chance for getting certain kinds of fungal infections 

Have or have had Hepatitis B or C

Have had blood clots 

Have liver or kidney problems

Have any stomach area (abdominal) pain or been diagnosed with diverticulitis or ulcers in your stomach or intestines

Have recently received or plan to receive a vaccine. People taking XELJANZ

should not

receive live vaccines but can receive non-live vaccines

Are pregnant, planning to become pregnant, breastfeeding or planning to breastfeed. You should not take XELJANZ and breastfeed

Have had a reaction to tofacitinib or any of the ingredients 

Are taking other medicines, including prescription and over-the-counter medicines, vitamins, and herbal supplements. Especially tell your healthcare provider if you take any of the following medicines while taking XELJANZ since this may increase your risk of infection: 
tocilizumab (Actemra

®

)

etanercept (Enbrel

®

)

adalimumab (Humira

®

)

vedolizumab (Entyvio

®

)

anakinra (Kineret

®

)

certolizumab (Cimzia

®

) 

golimumab (Simponi

®

)

ustekinumab (Stelara

®

)

secukinumab (Cosentyx

®

)

infliximab (Remicade

®

)

rituximab (Rituxan

®

)

abatacept (Orencia

®

)

sarilumab (Kevzara

®

)

azathioprine

cyclosporine 

or other immunosuppressive drugs
Tell your healthcare provider if you are taking medicines that affect the way certain liver enzymes work. Ask your healthcare provider if you are not sure if your medicine is one of these.
What are other possible side effects of XELJANZ?
If you are a carrier of the Hepatitis B or C virus (viruses that affect the liver), the virus may become active while you use XELJANZ. Your healthcare provider may do blood tests before starting and while using treatment with XELJANZ. Tell your healthcare provider if you have any signs of these symptoms: feel very tired, little or no appetite, clay-colored bowel movements, chills, muscle aches, skin rash, skin or eyes look yellow, vomiting, fevers, stomach discomfort, or dark urine. 
Common side effects in adults with rheumatoid arthritis and psoriatic arthritis include upper respiratory tract infections (common cold, sinus infections), headache, diarrhea, nasal congestion, sore throat, runny nose (nasopharyngitis), and high blood pressure (hypertension).
XELJANZ & Pregnancy 
XELJANZ may affect the ability of females to get pregnant. It is not known if this will change after stopping XELJANZ. It is not known if XELJANZ will harm an unborn baby.  
Pregnancy Registry: Pfizer has a registry for pregnant women who take XELJANZ. The purpose of this registry is to check the health of the pregnant mother and her baby. If you are pregnant or become pregnant while taking XELJANZ, talk to your healthcare provider about how you can join this pregnancy registry or you may contact the registry at 1-877-311-8972 to enroll.
You and your healthcare provider should decide if you will take XELJANZ or breastfeed. You should not do both. After you stop your treatment with XELJANZ do not start breastfeeding again until 18 hours after your last dose of XELJANZ or 36 hours after your last dose of XELJANZ XR. 
What is XELJANZ/XELJANZ XR?
XELJANZ/XELJANZ XR (tofacitinib) is used to treat adults with:
Moderately to severely active rheumatoid arthritis in whom methotrexate did not work well or cannot be tolerated
It is not known if XELJANZ/XELJANZ XR is safe and effective in people with Hepatitis B or C.
XELJANZ/XELJANZ XR is not recommended for people with severe liver problems.
Please see full Prescribing Information including BOXED WARNING and Medication Guide.